27 janvier 2012
5
27
/

01
/

janvier
/

2012
19:52
Hi everybody !!!
Finally after some months of painting inactivity and now a bunch of new paintings including their identities, I can exhibit again.
Where? In an art gallery? In an art museum? In an art shop? No,No,No............
In a restaurant !!!
A good one, offering nice traditional food prepared by Brigitte, nicknamed Tatabiche.
Even the wines are good.
Yes, yes, you won. Indeed this restaurant is called : Chez Tatabiche. (see folder)
Opened from Monday to Friday at lunchtime only, it is regularly full.
It is located in the outskirts of La Roche sur Yon, in the Vendée (France).
The exhibition !!!
The exhibition starts on the 1st of February and lasts until the 29th (will this be every 4 years?). I will present 14 to 16 paintings from which at least 10 new ones.
Shall we see you there? Tell me.
Bonjour à tous !!!
Enfin après quelques mois d'inactivités picturales et la réalisation de nouveaux tableaux avec leurs identités, je peux exposer à nouveau.
Où? Dans une galerie d'art? Dans un musée? Dans une boutique d'art? Non, non, non.............;
Dans un restaurant!!!
Un bon, proposant une bonne cuisine traditionnelle préparée par Brigitte, surnommée Tatabiche.
Même les vins sont bons.
Oui, oui, vous avez gagné. Effectivement ce restaurant s'appelle : Chez Tatabiche. (Voir affichette) 
Ouvert du lundi au vendredi uniquement pour le déjeuner, c'est régulièrement plein.
Il est situé aux abords de La Roche sur Yon en Vendée (France)., route des Sables.
L'expo !!!
L'exposition débute le 1er février et dure jusqu'au 29 ( serait-ce que tous les 4 ans? ).
Il y aura entre 14 et 16 tableaux avec au moins 10 nouveautés.
Viendrez-vous? Prévenez-moi.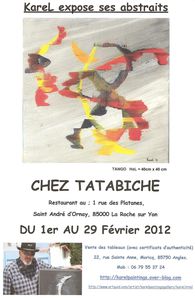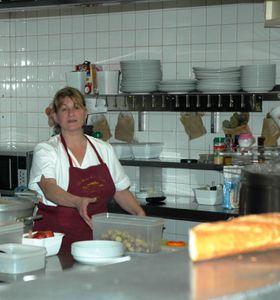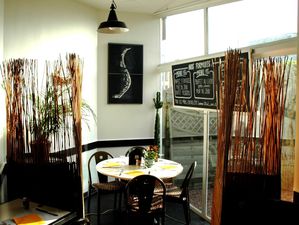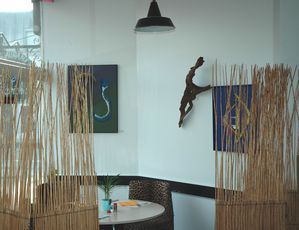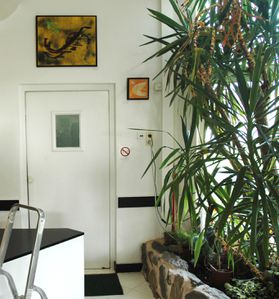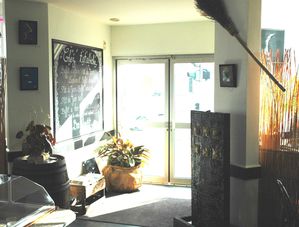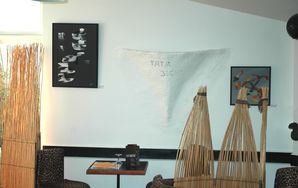 CHEZ TATABICHE.