3 février 2014
1
03
/

02
/

février
/

2014
13:24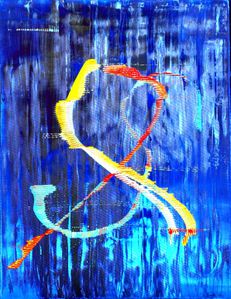 RAINY DAY HxL = 90 cm x 70 cm 02 2014
Il fait humide et froid.
La pluie tombe en averses et brouille tous les repères visuels.
Les lumières se reflètent en jouant avec l'eau.
Il est temps de rentrer.
It's humid and cold.
It's pouring with rain and all visual marks are clouded.
Lights are mirrored while playing in the water.
It's time to get home.