22 avril 2012
7
22
/

04
/

avril
/

2012
09:14
Gold, Gold !!
Seen the present financial and economical crises, the best is to invest in all high value raw materials.
Gold is one of these, so to capitalize on it you will have to squeeze your budgets.
L'or, l'or !!
Par les temps de crises économiques et financières qui courent, il est préférable d'investir dans les matières premières de hautes valeurs.
L'or en est une, et donc pour capitaliser dessus, il faudra "saisir" vos budgets.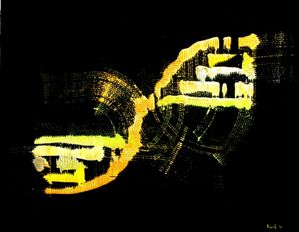 GOLDEN SQUEEZE HxL 70 x 90 FR 04 12 I